►Letter of positive response from National Cancer Institute in May 1994, but stone-walling ever since.
⮞ Outcome of meeting (at the behest of NCI) with researchers at City of Hope National Medical Center, Duarte, Calif.
Note: City of Hope ranks in top 5% in funds received from the NIH.
►Letter of response from MD Anderson Cancer Center, Houston, TX in June 1994, but refusal to communicate further.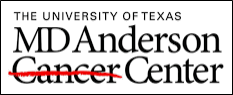 Note: MD Anderson is the top-ranked cancer institution in the U.S.
►Letter of response ("a judgment call which could admittedly be wrong.") from UCLA's Jonsson Cancer Center, Calif.,

and ⮞ Reply of JayKulsh.
►Letter of collaboration from Dr. T. Taylor of Baylor College of Medicine, Houston, TX -- and the Outcome.

►Letter of collaboration from Dr. M. A. Herbert, who reported superb results with low-level electrotherapy in 1985 -- and the Outcome.

►Letter of supporting evidence from Paterson Institute for Cancer Research, Manchester, UK -- and an observation.
►Letter of cooperation (more than once) from Tata Memorial Hospital, Bombay, India -- and the Outcome.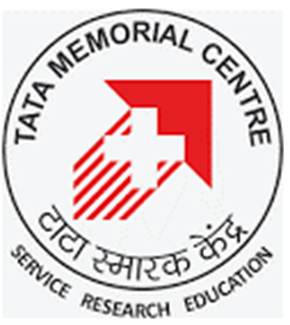 Note: Tata Memorial Hospital is India's top Cancer Institute.
►Curious One-sentence Letter from University of Pittsburgh Cancer Institute, PA -- but no action.

●
🙞✦🙜
The top cancer institutions like National Cancer Institute, MD Anderson Cancer Center and some others have found my gentle-electrotherapy ideas to block the key enzyme in cancer progression "very interesting", and deserving of further investigation.
However, in more than 25 years, they have made no effort to explore and establish this cancer treatment, even though the funds needed to study it are miniscule compared to most other cancer studies.
The current cancer treatments, ineffective and toxic they may be, provide jobs to many around the globe. Thus there is strong resistance towards an effective, non-toxic cancer treatment that would bring little money. This is so not only in rich countries like USA and UK, but also in poor countries like India and Nigeria.
Over the years, I have contacted all major and minor cancer research facilities in the world multiple times. The response rate has been very low. In fact, with gathering evidence of the efficacy of this therapy on human patients, the response rate has gone down, and now it is at zero! They are quiet, and keep spinning their wheels. Doing so makes them decent - sometime fabulous -- living. No disruption is welcome..
Is anyone thinking about suffering and dying cancer patients? Is concern for them only for the show? In reality, it seems, their welfare has taken a backseat - very backseat indeed - to the cash-flow of companies in the field of cancer.
🙞✦🙜
Note: Our GEIPE device is best suited to treat visible or palpable tumors like oral cancers (tongue, mouth, palate, lip, neck, throat, buccal mucosa), facial cancers (chin, nose, cheek, head, temple), Merkel cell carcinoma, basal cell carcinoma, squamous cell carcinoma, melanoma, (all skin cancers) some breast cancers and lymphoma. Also, fast-growing prostate cancers.